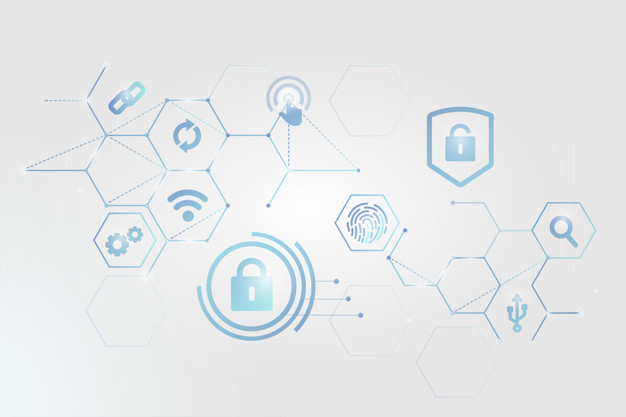 Data security is critical for organizations across all industries. Your data about employees, standards of operations (SOPs), suppliers, and management needs to be protected from third-party access.
Many companies already have in-house standards for ensuring data security. However, not all forms of data are handled in the same manner. For example, the data shared to vendors like transcription companies may not be handled as securely as operational or other internal data.
Failure to keep your data secure, whether when it's in-house or at the hands of third parties, can lead to serious business consequences. For example, your company may have to deal with incidences of breaches or leaks resulting from poor handling of data by the third parties you have contracted for various tasks.
Securing Your Transcription Data
Before hiring a transcription company, it is crucial to put in place measures to secure your data. Following the guidelines below will keep you worry-free when handing your data to a transcription firm.
Have a Good Security Policy
Before contracting any party to handle your data, ensure that your organization's security is in order. In particular, evaluate your data security policy. The policy should be sound and rational. For example, there should be a simple way of classifying sensitive and common data. The policy guidelines should be clear on the classification of data and be understood by all stakeholders in your organization.
Choose the Right Transcription Company
Another critical step is to hire the right transcription vendor. Evaluate different vendors and find out how they handle client data. You can request the vendors to provide their in-house standards of operations on handling client data.
The ideal vendor would have enforced a strict data security policy across the organization. For example, there should be security rules that protect client data from being copied to portable devices.
Take steps to protect your data before handing it out to a vendor. For example, use database monitoring gateways and application firewalls wherever you are storing the data. These infrastructures can help to enforce usage policies, prevent vulnerable exploitation, and avoid privilege abuse. You also want a vendor that enforces such securities.
Evaluating a Transcription Company
Your valuable organization data should be carefully handled, especially when you are working with transcription companies. Should the data get to the wrong firm, a string of embarrassments can follow your company. Even worse, you could end up with cases of economic espionage. Imagine the disaster when your confidential product data or company meeting memos get in the hands of a competitor!
Given how data in the wrong hands can significantly impact your company, you should choose a transcription company with care. Consider the tips below when evaluating different transcription services vendors.
Data Center & Storage Infrastructure
Platform Security
Quality Assurance
Employee Security
Data Center & Storage Infrastructure
Choose a company that uses robust and secure servers to transfer, access and store client files. The servers should be built with the latest data center technology and secured against malicious penetration threats by robust firewalls and redundant security layers. The servers should also have the latest security patches and be protected using antivirus software.
Platform security
Another important factor to consider is the platform that the company uses when working on client data. A transcription company that is serious about client data security will ensure all data it receives is streamed through a secure and encrypted work delivery platform. The platform should be encrypted with Secure Socket Layers (SSL) and the data encrypted from prying third parties.
Quality Assurance and Security
Your data security is just as important as the output quality. After going to great lengths to ensure your data is secure, the company should produce flawless transcriptions of your audio and video files.
Find out about the quality assurance measures that a transcription company you want to engage in has to ensure content is transcribed to the highest standards. Moreover, the company's transcriptionists should sign a non-disclosure agreement before they can access any sensitive content you may want to be transcribed.
Employee Security
The security of your data is only as good as the people that can access it. For this reason, it is vital to find out about the background of the transcriptionists that would be working on your files. The professionals should have a clean background and the transcription company should put measures in place to deter the employees from tampering with your data.
For example, a company could split your audio files into sub-files and distribute them to different transcribers so that none of them would have the full scope of the content they are working on.
The above is an overview of why data security is important and steps you should take to find a transcription company that will keep your data safe.